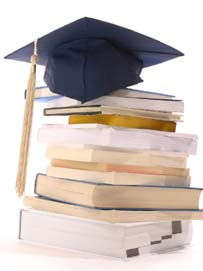 The student has the floor
Below, you will find comments on my teaching by former students of mine:
"Pia taught me how to analyse sentences and give accounts by means of the correct grammatical terms. Her spirits are high, and she looks at everything you hand in with great interest. I would never have passed the exam without her help!"
Sofus, Copenhagen Business School
"The very first time we visited Pia, we had a long talk about the specific problems we experienced in English grammar and what particular areas we thought we needed to focus on. On the following visits, Pia had made exercises dealing with the problems we had mentioned. In that way, Pia made sure to use our individual needs as the point of departure and that worked really well — even though we were two students.
What was really great was that Pia taught us how to use the grammar in practice and which tools to use to be able to pass — something which we were not taught in the classes at school. Another great thing was that Pia has completed the same programme so she was able to fully understand the process up until the exam.
We really enjoyed being taught by Pia and will definitely be using Pia again."
Maria & Trine, BA in Business Languages, Copenhagen Business School
Andersson Groen Translation v/translatør Pia Rubin-Grøn • Hyrdeengen 363 • DK-2625 Vallensbæk • Tel. +45 32 95 83 22 • Mobile +45 22 40 34 06 • info@agt.dk
© Andersson Groen Translation